Naked attraction: Ducati Streetfighter V2 on the horizon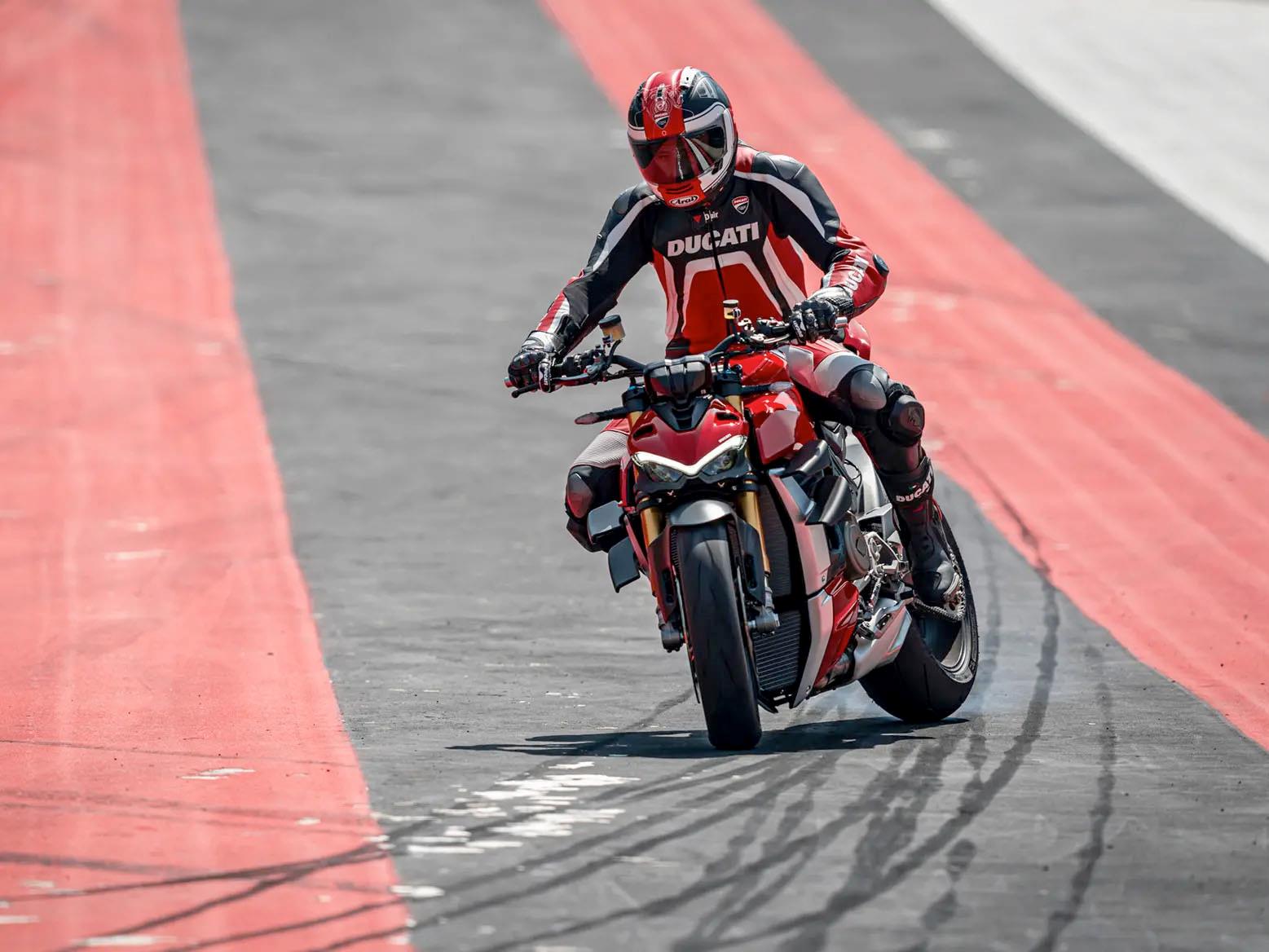 Citar:Ducati CEO, Claudio Domenicali, has revealed that a lower-capacity version of their Streetfighter V4 is planned, in an exclusive interview with MCN.

When asked if the Italian firm's new 205bhp V4 naked bike might alienate some riders with its extreme performance, Domenicali said: "We now have the Panigale V2 that makes 155bhp and puts you in the range where you can experience exciting sport riding without being extreme and we would like to have naked bikes in different categories, too.

"The Streetfighter V4 will remain at the top and then have other motorcycles where you get the same sports feeling with less extreme performance. We are thinking of a very interesting new naked model that will come sooner rather than later."

The Panigale V2 replaced the 959 as Ducati's middleweight sportsbike and impressed MCN Chief Road Tester, Michael Neeves who said: "No current sportsbike offers such a blissful blend of power and handling or goes to such lengths to flatter its rider."

Given that the Streetfighter V4 is a Panigale V4 with flat bars and no fairing, we would expect a Streetfighter V2 to follow suit and carry a lot of its sporty sibling's spec over.

That would mean the same 155bhp, 955cc liquid-cooled V-twin engine, fully adjustable Showa forks, Sachs shock and twin monoblock Brembo brakes with cornering ABS.

It would also mean a quickshifter/autoblipper, electronic engine braking control and MotoGP-derived anti-wheelie and traction control now seen across the Panigale range.

Weight will presumably be similar to that of the 200kg Panigale V2, which is 10kg lighter than the brand new, 124bhp Kawasaki Z900 and 12kg lighter than a 143bhp Honda CB1000R.

A smaller-capacity Streetfighter shouldn't need the four aerodynamic wings it takes to keep the V4's front wheel on the ground, either, so it could get a sleeker front end.

All signs point towards a Streetfighter V2 being something we should all be very, very excited about. The only possible fly in the ointment is how much it will cost.

That said, despite the similarities in spec between the Streetfighter and Panigale V4, the naked version costs £5000 less, a difference of 20%. If you carry the same logic to the middleweights you end up with a price of just £12,000.
Where do we sign?
Fonte:
https://www.motorcyclenews.com/news/new-...ighter-v2/